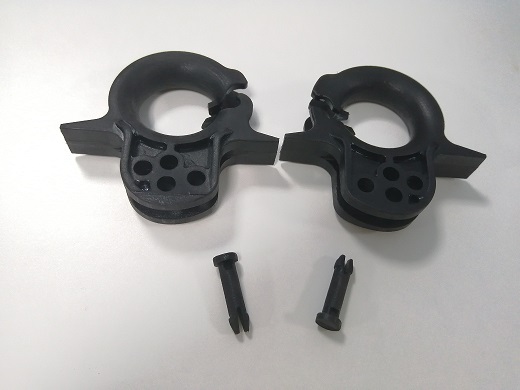 Injection molding has long been a cornerstone of modern manufacturing, enabling the mass production of intricate and complex plastic components with remarkable precision. However, beneath the surface of this versatile process lies a complex interplay of factors that determine its cost-effectiveness. This article will delve into the various aspects of injection molding costs, including mold expenses, emerging techniques like insert molding, and strategies to optimize production expenditures.
The Role of Injection Mold Costs
The injection mold cost is a pivotal factor in determining an injection molding project's overall feasibility and profitability. High-quality molds manufactured using advanced techniques and materials might command a higher initial investment but can offer substantial benefits in the long run. A well-designed mold ensures consistent part quality, reduces the likelihood of defects, minimizes production downtime, and extends the lifespan of the mold itself. It is essential to balance mold quality and cost to achieve optimal results.
Insert Molding: Innovating Injection Molding Economics
Insert molding is an emerging technique that offers unique cost-saving advantages, particularly for applications that require combining multiple materials or components. The injection mold cost process involves placing pre-fabricated inserts, such as metal parts or pre-molded plastic components, into the mold cavity before injecting the plastic resin. As the wax solidifies, it encapsulates the inserts, creating a solid bond and eliminating the need for secondary assembly steps.
Insert molding offers several key benefits that impact overall cost-efficiency:
Reduced Assembly Costs: Traditional injection molding often requires post-production assembly steps to combine different parts or materials. Insert molding eliminates or reduces the need for these steps, streamlining the manufacturing process and potentially lowering labor and assembly costs.
Enhanced Design Flexibility: Insert molding enables incorporating diverse materials and components, expanding design possibilities and potentially reducing the number of parts needed in the final product.
Improved Part Strength and Functionality: Inserts can enhance the structural integrity and functionality of the molded part, resulting in a higher-quality end product.
Time Savings: By eliminating separate assembly steps, Insert Molding can significantly reduce production cycle times, increasing throughput and potentially lowering energy costs.
The insert molding can significantly reduce production cycle times.
Optimizing Injection Molding Costs
To maximize the cost-effectiveness of injection molding processes, manufacturers can adopt several strategies:
Design Optimization: Collaborate closely with design engineers to develop parts that minimize material usage, reduce complexity, and facilitate efficient mold filling.
Material Selection: Choose appropriate plastic resins based on performance requirements, cost considerations, and environmental factors. Reusing or recycling materials can also contribute to cost savings.
Efficient Production Planning: Utilize techniques like scientific molding to optimize machine settings, reduce cycle times, and enhance production consistency.
Tooling and Mold Maintenance: Regularly maintain and repair molds to prolong their lifespan and ensure consistent quality output.
Volume Production: Injection molding is most cost-effective at higher production volumes. Strategically plan production runs to minimize setup and teardown costs.
Conclusion
Injection molding is a cornerstone of modern manufacturing, enabling the production of intricate plastic components on a massive scale. However, its cost-effectiveness is determined by many factors, including mold expenses, material costs, labor, and operational overheads. The choice of injection mold quality and the adoption of innovative techniques like insert molding can significantly impact the economics of the process, leading to reduced assembly costs, enhanced part functionality, and improved design flexibility. By optimizing various aspects of injection molding, manufacturers can strike a balance between quality and price, driving successful and efficient production.
For detailed information about Injection molding, click here Stebro Mold to explore the quality of plastic mold company in China.