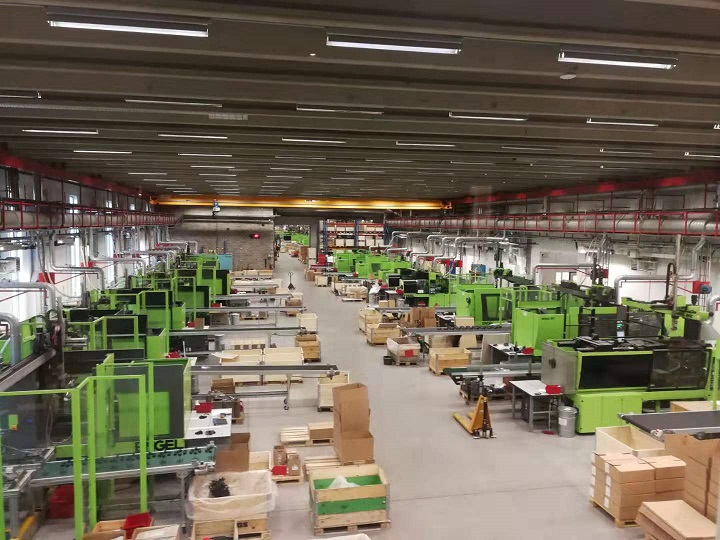 Plastic injection molding has revolutionized manufacturing across various industries by enabling the production of intricate and durable components. In this article, we will delve into two high-performance engineering thermoplastics, PEEK (Polyether Ether Ketone) and PEI (Polyetherimide), their injection molding processes, and the innovative technique of plastic over-molding.
PEEK Plastic Injection Molding
PEEK is a high-performance thermoplastic polymer known for its exceptional mechanical properties, chemical resistance, and thermal stability. It is widely used in demanding applications where traditional plastics fall short. PEEK's popularity in aerospace, automotive, and medical devices is due to its unique combination of characteristics.
PEEK Injection Molding Process:
PEEK plastic injection molding involves a specialized process to maintain the material's excellent properties. Here are the key steps:
Material Preparation: PEEK resin is typically supplied in granular form. The resin is carefully dried to remove moisture, ensuring high-quality molding. Water can lead to defects in the final product.
Melting and Injection: The dried PEEK resin is fed into the injection molding machine's hopper, which is heated to its melting point. The molten PEEK is then injected into a mold cavity under high pressure. PEEK's high melting point (around 343°C or 650°F) requires specialized equipment capable of handling these temperatures.
PEI Injection Molding
Polyetherimide (PEI) is another high-performance thermoplastic known for its excellent thermal and mechanical properties. PEI is often used in applications requiring high-temperature resistance and outstanding electrical properties. Electronics, automotive, and aerospace industries benefit from PEI's characteristics.
PEI Injection Molding Process:
PEI injection molding shares similarities with PEEK molding, with some differences tailored to the specific requirements of PEI. The process typically includes the following steps:
Material Preparation: PEI injection molding is also supplied in granular form and requires drying to remove moisture.
Melting and Injection: The dried PEI resin is heated to its melting point and injected into the mold cavity.
Cooling and Solidification: The mold is cooled to solidify the molten PEI material.
Ejection: The finished part is ejected from the mold.
PEI injection molding in granular form to remove moisture
PEI's critical advantages in injection molding are its high-temperature resistance, flame resistance, and excellent electrical insulating properties. It is well-suited for applications with essential dimensional stability under heat and flame retardancy.
Plastic Overmolding
Plastic over-molding is an innovative injection molding technique that combines two or more materials to create a single, multi-material component. This process is widely used in electronics, medical devices, and consumer goods to enhance product functionality, durability, and aesthetics.
The Plastic Overmolding Process:
Plastic over-molding typically involves the following steps:
Pre-Molding: The first material, often a rigid plastic, is injected into the initial mold cavity to create the core or substrate of the part.
Second Molding: Once the core is formed, the second material, typically a softer or elastomeric material, is injected over the body to create the over-molded layer. PEEK injection molding can be done in the same machine or a subsequent molding machine.
Cooling and Solidification: Both materials cool and solidify simultaneously, bonding to form a single, integrated component.
Ejection: The finished over-molded part is ejected from the mold.
PEEK injection molding can be done in the same machine or a subsequent molding machine.
Plastic over-molding offers several advantages, including improved ergonomics, enhanced grip, reduced vibration, and added aesthetics. It also allows combining materials with different properties, such as rigid and flexible plastics or other colors, to meet specific design and functional requirements.
Conclusion
PEEK and PEI injection molding are advanced manufacturing techniques that cater to industries demanding high-performance thermoplastics with exceptional properties. With its chemical resistance and mechanical strength, PEEK finds applications in extreme environments, while PEI offers excellent electrical and thermal properties. Plastic over-molding, on the other hand, represents a versatile approach to injection molding, enabling the creation of complex, multi-material parts with diverse properties. This technique is crucial for industries that require enhanced functionality, comfort, and aesthetics in their products. As technology and materials continue to advance, the potential for innovation in plastic injection molding remains vast. PEEK, PEI, and plastic over-molding are just a few examples of the cutting-edge processes that drive progress across industries, offering solutions to the most demanding challenges.
For detailed information about PEEK injection molding, click here Stebro Mold to explore the quality of plastic mold company in China.